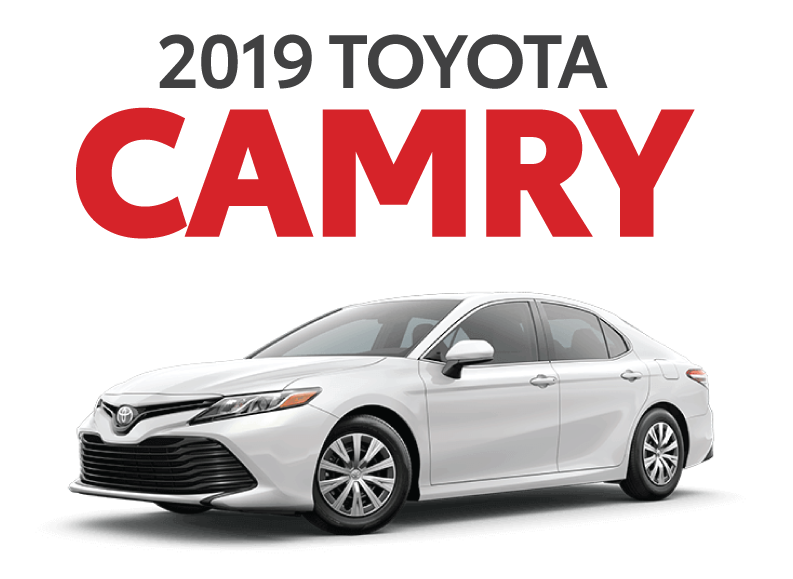 The Toyota Camry Has a Head-turning Style with Impressive Efficiency
Design, performance, technology and safety: In the highly competitive world of mid-size sedans, the 2017 Camry's got what it takes to deliver across the board. An ideal way of transportation for commuters and adventurers, the 2017 Camry is without a doubt one of the most versatile mid-size sedans of its class, capable of meeting all of a driver's needs. Its sleek exterior appearance features impressive elements that seamlessly fit together. It creates an aerodynamic design that not only looks great, but contributes to its impressive fuel economy. Being able to confidently head towards your destination is one thing, but being able to head there confidently in luxury is another. The Camry's spacious interior features an elegant atmosphere accompanied by intuitive technology for you and your passengers to enjoy throughout the ride! While fun to drive, you can always feel confident that you and your passengers are well protected with the Camry's advanced safety system, which comes standard with Toyota's renowned Star Safety System.



Advantages That Come with a 2017 Camry
Consistently updated to not only stay ahead of its competition, the 2017 Toyota Camry manages to surpass expectations by offering more standard options each year that its fans desire. What used to be offered only for the 2016 Special Edition model - is now standard for all SE models. You can now have any 2017 Camry SE grade in its available Blue Streak Metallic exterior color, which is truly one of the Camry's boldest colors. Now that you'll be heading places in assured confidence, you can also head there with convenient tech too. The 2017 Camry XLE and XSE grades now come standard with Qi-compatible wireless smartphone charging and an integrated Entune Audio Plus multimedia system with navigation. With these new additions, it'll be more about the enjoyment behind the wheel than what's at the destination.
Read more.
A Look Into the Camry's Past
Originally designed to be compact in size, the Toyota Camry has witnessed extensive modifications throughout its history, which has led to its award winning mid-size class. Having a respected past for dependability more so than looks, in 2007 Toyota debuted a completely redesigned model that was bolder than ever before. A perfect mix between chic and daring, the new and improved Toyota Camry was then available in a 3.5 liter V6 to add a bit more oomph to its class. Another milestone of the Camry's history is that it is now offered as a hybrid, making driving experiences even better, but also more efficient.

Why Choose Venice Toyota?
At Venice Toyota, we treat the needs of each individual customer with the utmost concern. Our Toyota dealership in Venice, FL provides a comforting no-pressure environment that is nothing but simply an enjoyable and insightful experience. Whether you are looking for a new or used Toyota vehicle, you can be assured we're fully capable of finding the best fit for you. Our Venice, FL Toyota dealership not only offers excellent service for local clients, but clients located in the San Sarasota, Bradenton, Osprey, Englewood, and Florida areas as well!